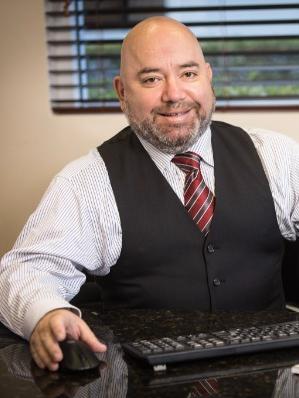 Mariano Contreras
REALTOR
Mariano Contreras
United Realty Group
1200 S. Pine Island Road Suit 600
Plantation, Florida
I am covering the areas of Broward mainly but I do work areas from Dade all the way up to Port Saint Lucie.

Mientras estoy trabajando más el área de Broward, puedo cubrir las áreas desde Dade hasta la parte Norte limite que llega a Port Saint Lucie.

Vice Chairman 2019-Present Global Business Committee
Member 2019-Present Arbitrator Grievance Committee
Active Member 2015-Present Education Committee
Active Member 2015-Present YPN
Active Member 2017-Present Commercial Committee


Highly likely to recommend
2021-11-06 - swtjudith
7260 NW 8th Ct Margate, FL 33063
Mariano is great realtor specifically for first-time home buyers like me. He guided me through all the process and answered my questions. He is also very patient and understanding, and explained everything in detail for us to understand everything we were doing. I really recommend him.
Highly likely to recommend
2019-08-30 - osocolorado371
2512 Arthur St, Hollywood, FL 33020
Mariano Contreras took the time to listen to my wife and me while we were looking for a house in South Florida. He listened carefully to our preferences and scheduled visits based on our tastes. We appreciate Mariano's discreet style. When we saw the properties, Mariano gave us enough time to explore and speak privately without pressure. Mariano really wanted to take us to a property that met our needs. When we were ready to make an offer on a property, Mariano was a skilled but realistic negotiator. We are delighted with the property we buy and we thank Mariano for helping us throughout the process. We unequivocally recommend Mariano Contreras to buyers looking for properties in South Florida. "
Highly likely to recommend
2019-10-01 - ordonez28289
4656 Carambola Cir N # 2737, Coconut Creek, FL 33066
Excellent service not only excellent professional service but also a genuinely good humble person. He helped us with absolutely everything we needed since the first day, Fast response with everything from email to phone calls. He also patiently helped us look at more than 10 apartments without a problem until we found the one we wanted. When it came to making a offer to the sellers he was very professional and fast about it. Overall, Great service 100% recommended and will love to work with him again.
Highly likely to recommend
2019-05-02 - jorge morera1990
8000 SW 149th Ave APT A311, Miami, FL 33193
Much patience and excellent knowledge of every detail of the purchasing process, always attentive to everything.Very good advice at the right time, no doubt someone to trust. Thanks Mariano!!!
Highly likely to recommend
2015-09-29 - glolilo
33324
Knows the area. Great personality and easy to work. Answers all my calls and emails I will recommend him to anyone. Thanks again. Will use in the future for sure.
Highly likely to recommend
2019-05-06 - zuser20160731182959360
1437 Veracruz Ln, Weston, FL 33327
My wife and I had been worked for 2 years with several realtors looking for a home for our family without result until one day We were lucky to met Mariano.He did in one month a wonderful work, the others never didn't it.He is the most reliable, smart and honest realtor that I know, always goes beyond the espectations.
Highly likely to recommend
2020-11-06 - prebs07
757 SW Duval Ave, Port Saint Lucie, FL 34983
Mariano was amazing. Extremely professional individual. He has gone above and beyond what we had expected. He was able to assist in long distance home buying process. He assisted every step of the way from checking out homes to assisting with a smooth closing process. He is knowledageable and was willing to answer any questions we had. I highly recommend Mariano.